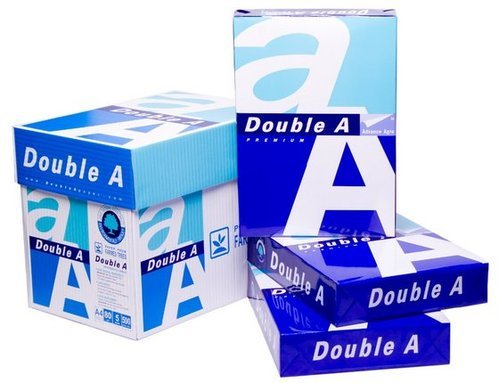 We are the exporters of Double A A4 Copy Paper which directly manufacturer from Thailand as they have their headquarters based out. By using every single sheet of Double-A copy paper, you are giving a contribution to the environment. Double-A brand never uses illegal woods to produce their report, and neither they take down the entire forest to create high-quality sheets. They take the assistance of renewable sources which helps you to give better quality printing paper. Furthermore, they are the leading copy paper brand who produce sheets from the hybrid tress that grows by the Thai farmers. Their sheets have all the functions which a user demands.
Uses of Double A A4 Copy Paper
The sheet is used to print high-quality printouts. It is the choice of multiple users.
Benefits of Double A A4 Copy Paper
It is safe for the environment and does not violate any human or forest right.